Counselling in Red Deer & Internationally
Discover compassionate and effective personal, family and marriage counselling and Meridian Tapping in Red Deer, Alberta and internationally. Helena Green's mandate is to promote sustainable mental health, emotional well-being and deep personal clarity.

Helena Green offers counselling in Red Deer and internationally out of a lifetime of diverse life experience, extensive university education and skills-based counselling training. She is passionate about being an agent in helping her clients understand not only who they are beyond limiting beliefs but also what works for them. That clarity includes awareness in what does not work as well - plus, how to heal from unhealthy patterns and past trauma.
The atmosphere is relaxed, comfortable, safe and authentic. The work is grounded in compassion. You are in charge.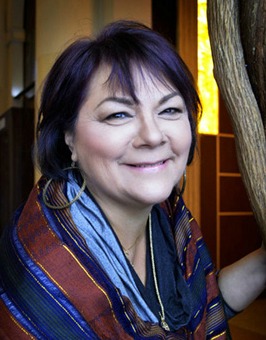 Helena Green, RPC MPCC EFTCP CCIP
Master Practitioner in Clinical Counselling
In finding a counsellor who fits for you, look first of all for someone with comprehensive education and training. Mastering the basics in counselling takes years of study. Yet books and theory are not enough. A psychotherapist needs life experience to transform knowledge into wisdom. Indeed, the breadth and depth of care that is empathetic and effective takes years of experience. So look for someone who has walked a mile or two around this complex world and has come away with insight, personal clarity and a positive attitude. If the connection feels right to you, chances are it is.
Counselling in Red Deer; Breadth and Depth
Helena's comprehensive and relevant profile helps her yield results that are not only effective and sustainable but also personally satisfying to her clients. Her specific areas of specialization are limiting beliefs and various anxiety disorders. These include generalized anxiety, social anxiety, panic attacks, PTSD, obsessive-compulsive disorder, separation anxiety, phobias and anxiety around chronic pain. Helena has developed a dynamic anxiety treatment program called Anxiety Re-patterning Therapy (A.R.T.). Her supportive and educational groups, developed specifically for people with anxiety, are called Anxiety-Free Power Circles.
As a Certified EFT Practitioner, Helena offers this leading-edge Energy Psychology, i.e. Tapping modality and other tried-and-true counselling strategies in her work with relationships,  personal development and stress management strategies.
Helena feels that it is her privilege to work with many people facing big challenges of life head-on. As a professional and experienced counsellor, she can help you find the clarity and inner strength it takes to navigate your course in going forward.
Helena also offers virtual sessions worldwide. Clients from the United States, Europe, Australia and across Canada have found that on-line sessions work well. Locally, as well as across the miles, she shares her wisdom - borne of extensive education and comprehensive life experience - along with empathy and deep listening. Your change, through awareness and taking sustainable steps, springs from this partnership.
From awareness, you are able to use the tools and strategies that work for you. Peace and harmony are available for people who are troubled, confused or in emotional pain. You are the child of limitless potential, unbridled joy and deep peace. Isn't it time to claim your birthright?
Let Counselling for the Health of It provide you with a safe, positive and supportive environment where you can invest in your health and wellbeing. It is up to you to take the courageous first step. Seize the day with a seasoned professional practitioner at your side.
Deep Listening. Clarity.Sustainable Solutions.
---
Helena Green, RPC MPCC EFTCP CCIP 

Master Practitioner in Clinical Counselling

Registered Professional Counsellor

Certified Compassionate Inquiry Practitioner


Certified Energy & Somatic Psychology 
(EFT) Practitioner

phone:(403) 986-0106
email: helenahgreen@gmail.com

Counselling for the Health of It
Red Deer, Alberta




We acknowledge that we work on Treaty 7 land and on the traditional territories of the Métis and Treaty 6, 7 and 8 people whose footsteps have marked these lands for generations.
Return to Home