Home > Spirituality > Ritual

The Punch & Power of Ritual
supportive structure and meaning in ritual
Helena Green understands the benefits of ritual and healthy habits in your daily life. Rituals such as a morning routine, weddings, celebrations of life, worship services, meditation, and singing the anthem before a sports event, all shape how we engage life.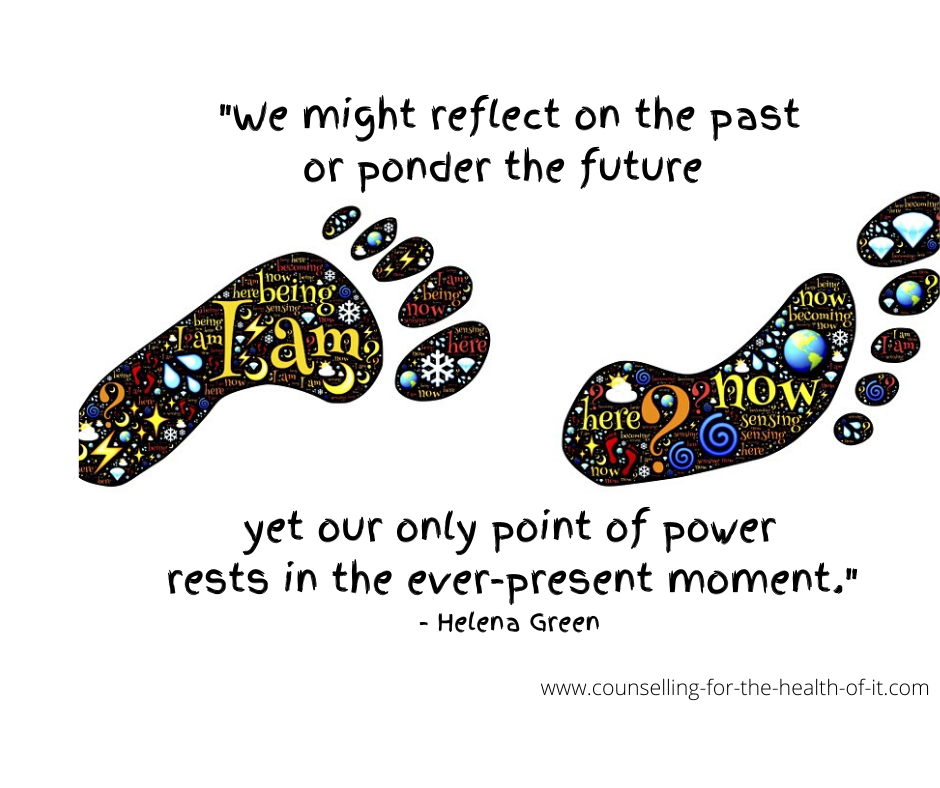 Helena has formal education in Ritual Studies. This education and insight into human behaviour becomes relevant in her counselling therapy. The benefits of becoming aware of your behaviour in these forms of ceremony helps you understand your subconscious beliefs and your values, along with your behaviour. The Greeks were known for touting, 'Know Thyself.' Rituals are part of that knowledge.
In working with rituals consciously, you are able to create new habits that work for you. In the process you come to understand not only the what but why some habits don't work for you as well.
Tune into the power of ritual as you deepen your self awareness and understanding. Isn't it time to take charge of how you live your life? Perhaps a new, healthy ritual can be part of your 'New Normal.'
Deep Listening. Clarity. Sustainable Solutions

---
---
Helena Green, RPC MPCC EFTCP CCIP 

Master Practitioner in Clinical Counselling

Registered Professional Counsellor

Certified Compassionate Inquiry Practitioner


Certified Energy & Somatic Psychology 
(EFT) Practitioner

phone:(403) 986-0106
email: helenahgreen@gmail.com

Counselling for the Health of It
Red Deer, Alberta




We acknowledge that we work on Treaty 7 land and on the traditional territories of the Métis and Treaty 6, 7 and 8 people whose footsteps have marked these lands for generations.
Return to Home